My pigments arrived from The Body Needs! Some of you were asking about their shipping, and I think their turn around time was pretty fast. I ordered on Aug 23 and it got shipped out on Aug 26. I probably would've received it on Monday if it wasn't a holiday. Cheryl, the owner of The Body Needs, even included a free pigment sample with my order :) I'm pretty satisfied with my order except for one thing... The pigments in the jars seem like a really tiny amount... I don't know if that's truly a 1/4 tsp amount. Maybe it is and maybe all the other pigment samples I get from swapping just come with a really generous amount. Shrugs. Anywho, the Overrich pigments are GORGEOUS. I'd say go and buy the samples for these since if you get a whole jar at the MAC store, they only come with 4.3g of product for the same price of $19.50! Rip off!

Photos are all clickable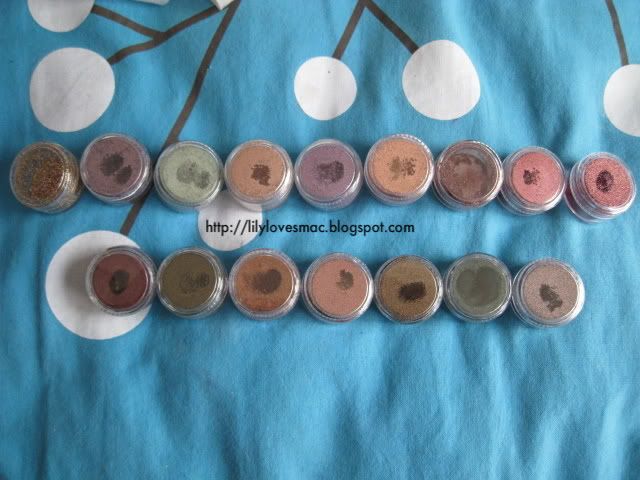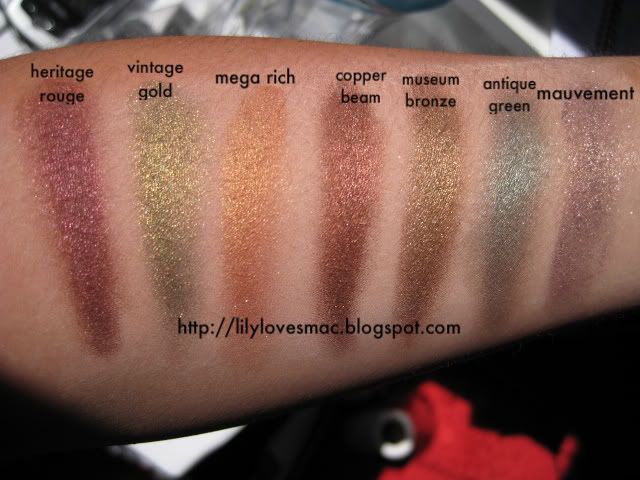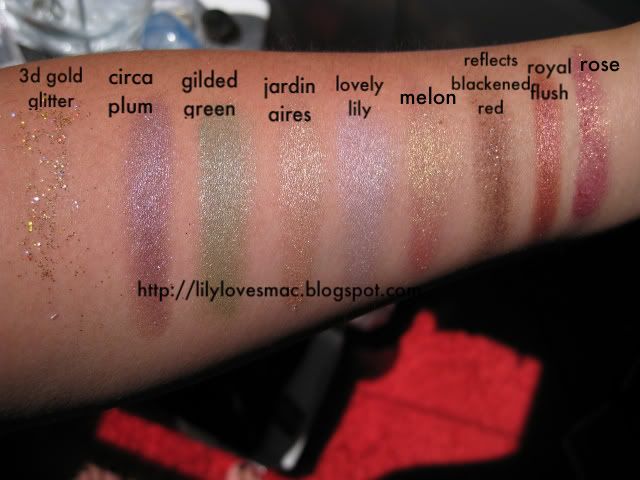 Some comparisons of Heritage Rouge pigment & Vintage Gold pigment.
Artifact paint pot is a pretty dead on dupe of Heritage Rouge.