Hey look, I've been quoted for best eyeliners for the Stila Convertible Eye Color! :)

And..........
Welcome the newest addition to our fam!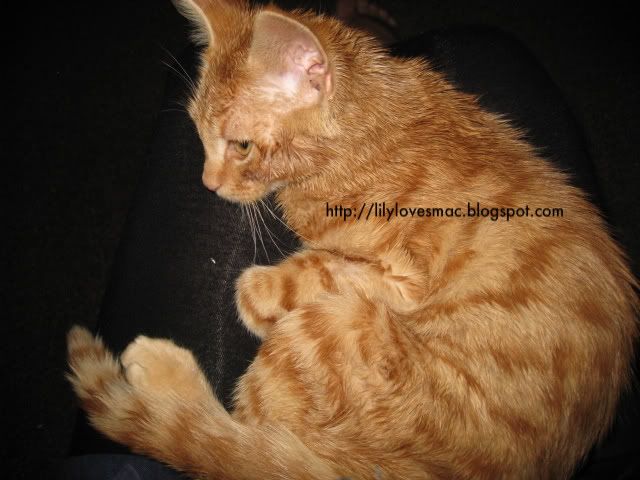 My boyfriend's mom found him a few days ago and there's no collar or lost cat signs up around so we're gonna keep him. We don't think he's micro-chipped either cuz the owners would've found him by now. We don't even know how long he's been lost for cuz he had a whole bunch of fleas on him. I think he's about 3-4 months old. I know I said I wanted a dog, but this kitty is soooooo incredibly cute! It's the dream pet that I always wanted--very mellow, loves to be around you, loves to be pet, and even rubs his face against you so you can pet him! (Kinda like that other kitty that the boyfriend and I almost adopted). Anywho, we haven't named him yet lol. We have no idea what to name him! Any suggestions? We're taking him to the vet on Thursday for a check up to see if he needs any shots or if he has any diseases. Poor baby has a whole bunch of bloody nicks in his ears... Probably from the fleas... We bathed him in flea shampoo (which he hated) and it didn't even kill the fleas! So we bought this spray that's supposed to kill the fleas within 5-10 minutes and it worked! Lol. So now he's flea-free. He's been sleeping in our bed with us since he likes to be around people. I think he's been spayed/neutered, but I'm not sure.