Here's a look I did trying to use my new L'oreal HIP liner!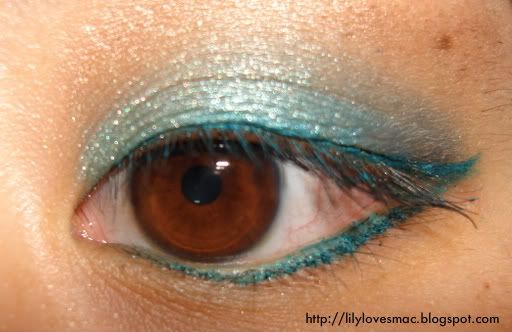 Products:
Inner lid: The She Space Ride the Wave pigment
Mid lid: The She Space Swim With the Fishes pigment
Outer lid: The She Space Acidic Reign pigment
Highlight: The She Space Off Balance pigment
Liner: L'oreal HIP Teal Cream Eyeliner

Sorry for the lack of FOTDs! Some days, my whole face just isn't worthy enough to show, yanno? lol

P.S. Jury duty sucks! I'm on telephone check-in/call for the rest of the week. Boooo! Hope I don't have to go in!

P.P.S. I thought THIS was HILARIOUS! Snagged it from Shen.