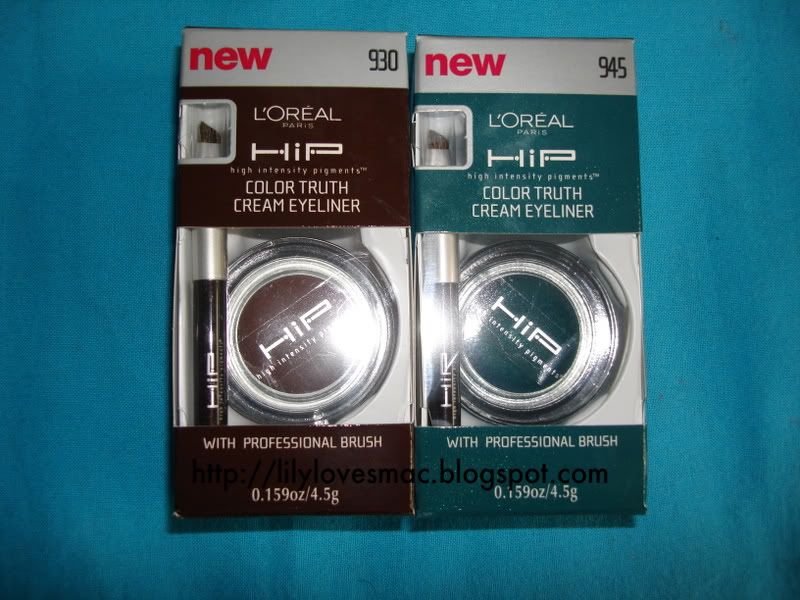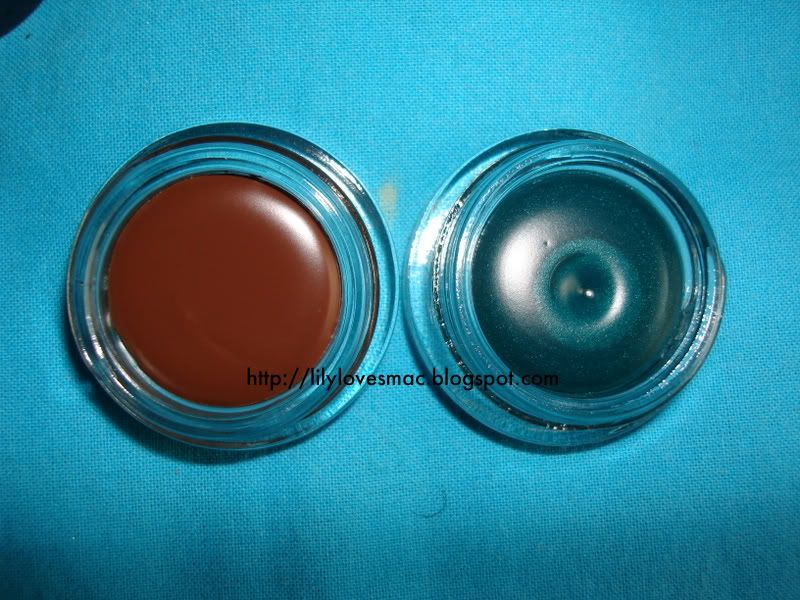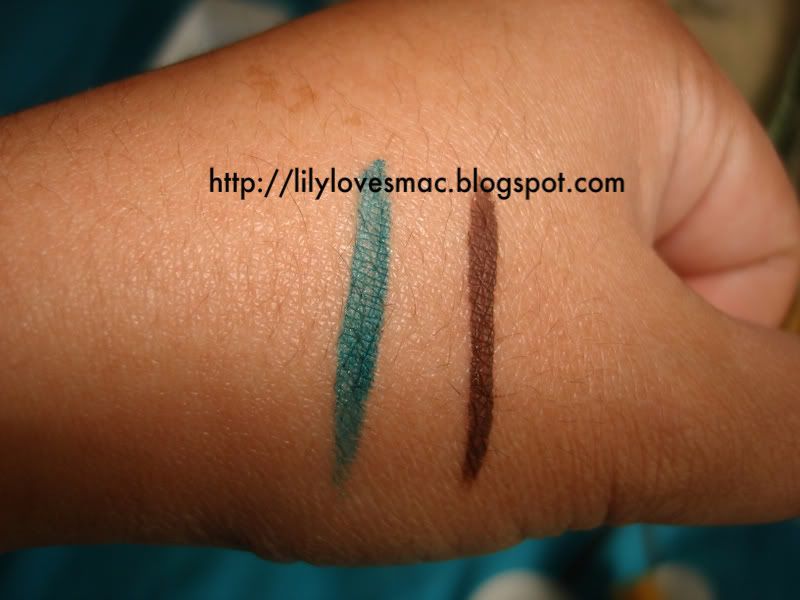 I'm glad Walgreens was having their BOGO free on L'oreal Hip products or else I would've never bought these. They usually retail for about $12 each and I would've just bought MAC fluidlines instead, but these were on sale! So I got them for about $6 each and they are SO WORTH IT! I love the brown one! The brown one is more matte whereas the teal is a bit more shimmery. I think I'm going to go back and buy the blue one along with a paint or something since I've been wanting to try those out too...

These definitely hold up to fluidline standards. They are very water resistant. I tried running the swatches on my hand under water and even rubbing them with my fingers and they stayed on pretty well. They didn't smudge or anything, but the color did fade a little and the brown held on better than the teal.

Overall, I'd definitely buy these again, but I'd have to wait for another BOGO free sale.