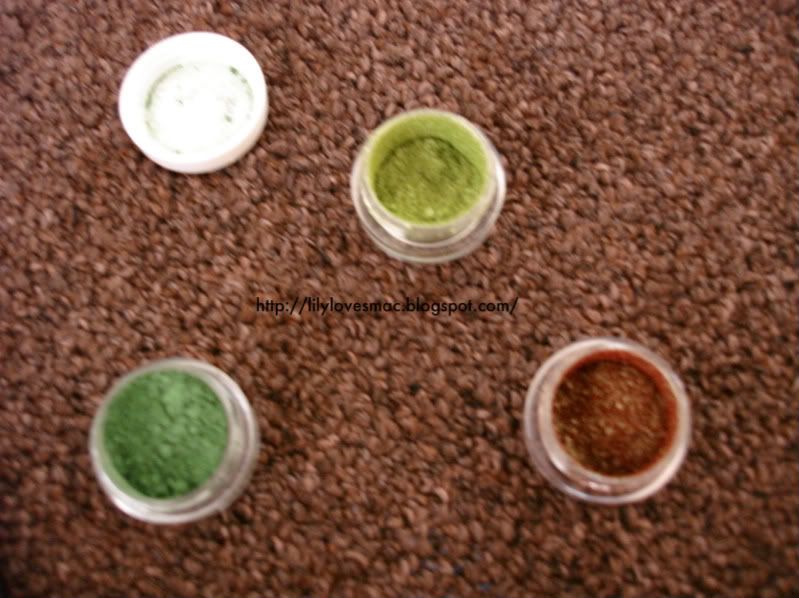 Sorry, I accidentally left out Bark!

Played around a bit with my Simply Naturals pigments :D

What I Used:
Base: MAC Bei-jing shadestick
Inner corner: MAC Chartreuse pigment
Mid lid: MAC Old Gold pigment
Outer corner: Simply Naturals Fern pigment
Contour: Simply Naturals Bark pigment

I'm also in the process of making a face chart for Trinh's contest! It's gonna be ghetto as hell since I have no printer ink and no sketch paper. HAHA. Well it's like 12 in the morning! I can't go and buy any ink! Lol. Therefore, I'm going to trace the face chart off of the computer screen... It's going to turn out BEA-U-tiful anyway!