So I had an interesting conversation with my dad... Lol.

Dad: You've been getting a lot of packages lately. What are you ordering?
Me: Nothing, just some make up
Dad: Make up? At least order some good quality ones. It's better for your face.
Me: (thinking--Dad you have no idea how much this crap costs! LOL)
Dad: Shisheto is good. (I think he meant Shisheido lol!!) So is Nu Skin. (This asian brand I think?) What kind do you buy?
Me: Just some good brands... (I didn't want to tell him for fear of him buying me some from China. He goes there twice a year and I don't want him to buy me any fake MAC stuff or anything lol. and plus i want to be there to pick out my own stuff.)
Dad: Oh, ok.

HAHA! I love my Dad! I've always been a Daddy's girl. My parents divorced like 1 1/2-2 years ago, but I'm so happy that they did. My mom never wanted me as a daughter since she's old school Chinese and has that mentality that the son will take care of her when she gets old, so quite frankly, she always treated me like shit. I was abused when I was younger and she's a gold digger and super selfish. I even have stitches to prove it. I don't mean to sound like a bitch, but that's honestly the way she is. So ever since the divorce, life has been wonderful and my brother, dad, grandparents, and I get along so well and I love them so much. Anyway, back in the olden days in China, families only wanted the boys because when they grew up, they'd stick around, hold the family name, and be able to work in the fields or whatever. People in China STILL only want boys especially in the agricultural areas even though they have the one child law where they can now only have one kid because the population over there is so big. Tons of baby girls are abandoned and dumped in orphanages. Take a look around here in the US. Most asian kids that are adopted are girls from China. Anywho, parents don't want their female kids cuz when they get married, they go off to their husband's family and they can't work as hard. I say it's a load of shit!

Anywho, enough with the serious talk. Onto the swatches! Yeee!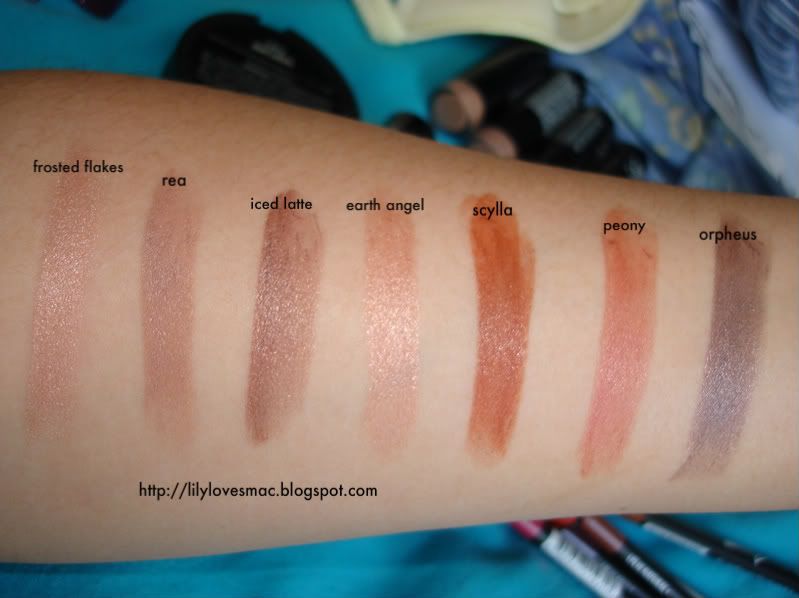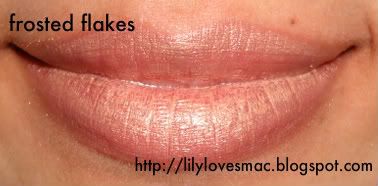 A very frosty and shimmery beige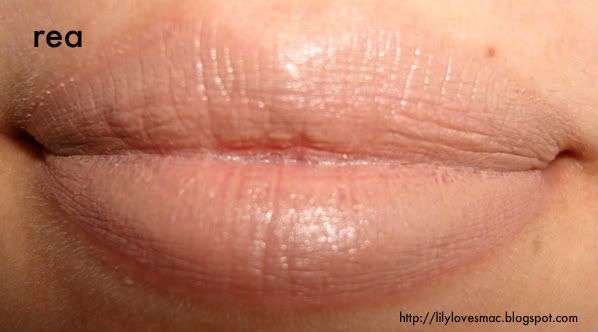 This looks really dark in the tube, but goes on pretty light. It's a nice nude l/s, but definitely not my HG one.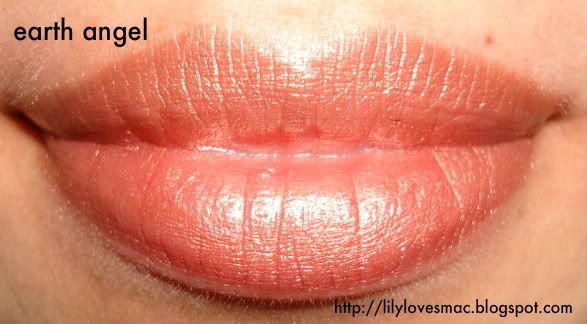 Shimmery light chocolate brown. This is another one of my favorites :)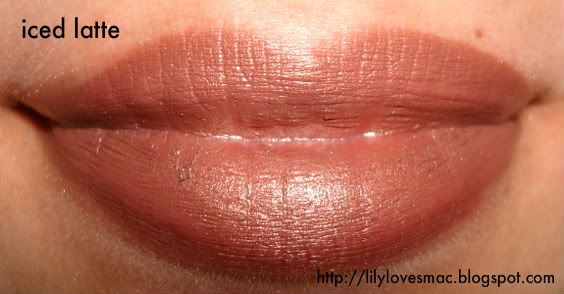 Again, the swatch on Cherry Culture is wrong. This is a really pretty dark brown, but may be a little too dark for me.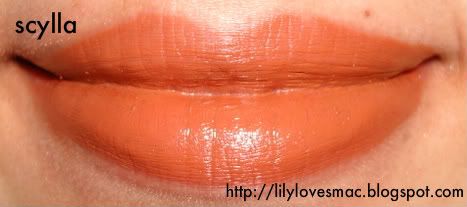 On Cherry Culture, the swatch of this color is orange and I didn't see that color on my lips... It came out to be more of a caramel brown, but at least it pictured orange... shrug...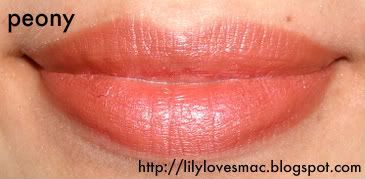 I LOVE this color! It's a brown with violet undertones so it has some purple shimmer to it.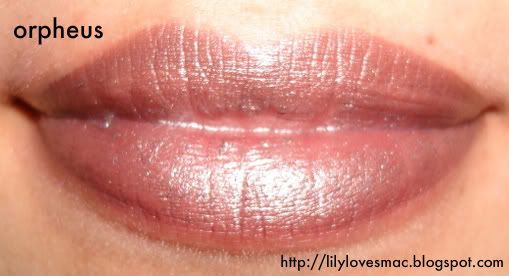 I don't know what I was thinking when I chose this color. It's a very dark purplish gray and it looks like it'd belong better in vampire movies or something lol.