I LOVE NYX lipliners! Forget MAC's $12.50 lip pencil cuz these are only $1 and they're crazy long! They'll last a lifetime and then some! And at Cherry Culture they're on sale! Buy one get one free. So they're really only 50 cents. Hello? HELL YEAH BABY!

I'm not too fond of the eyeliners. The long ones aren't as creamy as the regular ones. I also find that these are hard to use over eye shadow... Like once you're done doing your eye makeup and you want to line them, it doesn't really glide on as easily as a gel liner. In fact, it's kinda hard to get them on there at all unless you have bare eyes with no shadow on... And even with that, the liners tug a little... Maybe it's just me. Does anyone else have problems with the NYX eyeliners?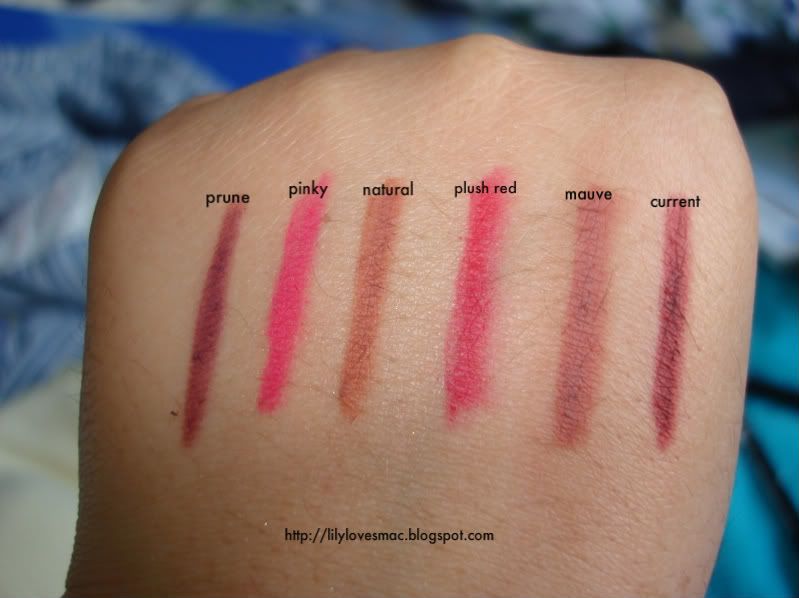 My loooooves--Lipliners
Plush Red is more of a cool toned red. It's a little misleading on the website.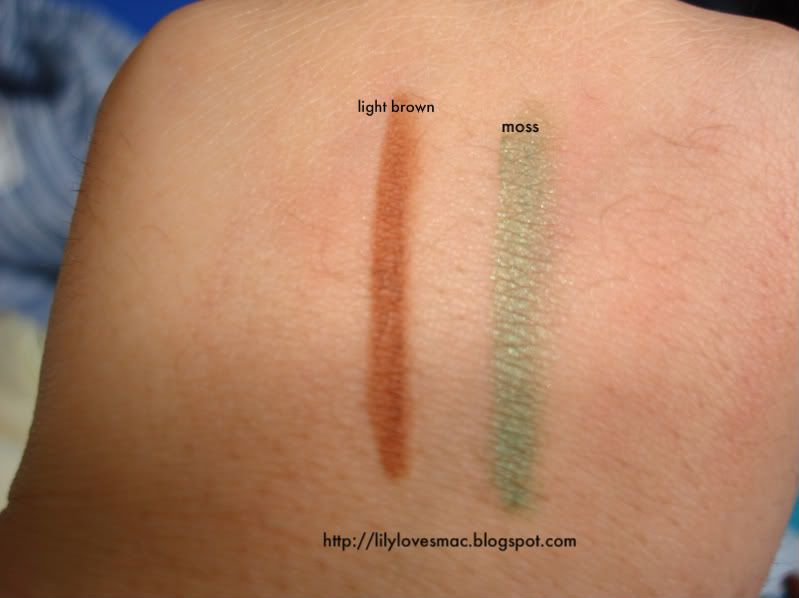 Eyeliners

Anywho, yesterday, I was thinking about how Mai said that she buys stuff to vent when she's mad, and I realized that I end up buying stuff when I'm bored or have been sitting at home for most of the day and I just need to DO SOMETHING lol... (When I'm really mad, I get things pierced) But I only buy things when no one is watching so my boyfriend can't catch me spending anymore money. The only thing that makes me feel guilty (besides all the money I spend) is when the damn packages arrive! LOL cuz then everyone sees just how much stuff I freaking order and I feel sooooo incredibly guilty like I'm a makeup whore and cannot stop buying stuff! One of my best friends said that when I like something, I REALLY like it and I go out and buy like 10 of the same thing in different colors or whatever. So now, I wait for my packages to come and quietly sneak them in and jumble them with the rest of my makeup so you can't really notice them at all... I even know what time the mail man comes by everyday. And another thing! My mail man is super nice! I hope he doesn't think I'm a spoiled brat every time he has to drop off another one of my packages. Gah I'm so pathetic! Do any of you ever feel this way? Lol or am I the only one? :(