I stopped by Daiso yesterday with a friend. It's a Japanese dollar store and I bought a few nail things since I wanted to give prettifying my nails a try lol. Everything was $1.50 each except the 3 5g sample jars came together (so I guess it's not really a dollar store... well everything used to be $1, but I guess they had to raise their prices because of inflation and all). I'm really pleased with everything I got cuz I KNOW it'd all cost more than $1.50 each if I got them at other places.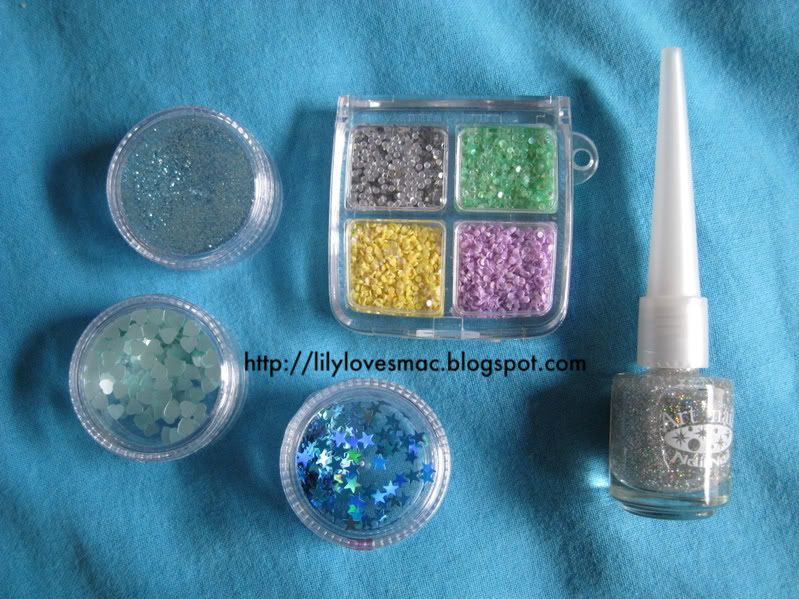 Anywho, here's my first attempt at putting decorations on my nails. It took FOREVER to get those suckers on! I hope they don't fall off anytime soon... haha




By the way, I start school tomorrow! It's a yay/boo relationship. The only thing I hate about the first few days of school is that there's NO PARKING whatsoever! Lol. Towards the end of the semester, the parking lots clear up so much cuz everyone starts dropping their classes.