I wanted to do a review on some hair care products since I've been having a hard time finding the right one!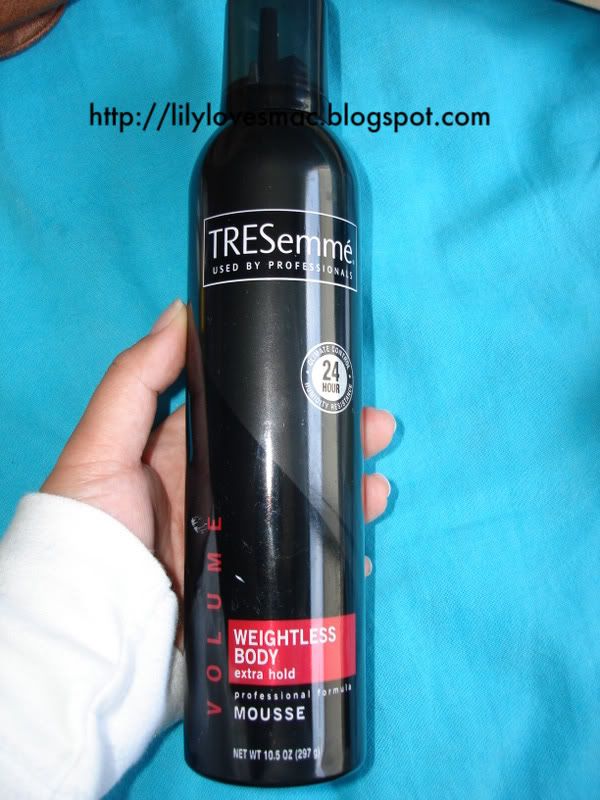 Product: Tresemme Weightless Body Extra Hold Mousse
Packaging: 5 out of 5
Overall: 3.5 out of 5
Price: $4.29
Would You Buy This Again? Maybe

PROS: O___O TALK about the VOLUME that this baby gives! Work it into damp hair, blow dry upside down, and your hair magically appears 3x thicker and fuller.

CONS: It did nothing for my frizz and also made my hair really dry and crispy feeling lol. I tried putting in some leave in conditioner afterwards to try and counteract the dryness and it did hinder the volume a bit. It also felt a little sticky after I blow dried it.

Overall, this is GREAT for adding extra volume to your hair. Just make sure you put in something that conditions and tames frizz before you put this on and blow dry.