I went to the MAC counter two days ago because I wanted to get some work friendly make-up since I realized that I don't have many neutrals! The only neutrals I had were Shroom & Ricepaper and those were more for highlighting... So I dragged my brother and his girlfriend to come with me and I got a few matte shadows! I was actually lemming matte shadows. Isn't that weird? I used to HATE matte finishes!! But I guess you just have to learn how to work with them and what makes their colors stand out best. Anywho, a BASE/PRIMER is a must with these babies. Once I swatched them over a base, the color payoff was so much more visible than swatching them without a base. Anywho, I got 3 neutrals and amber lights since I've been wanting that color for a while. I wanted to get sushi flower too, but I figured that one could wait since I don't usually wear a lot of pinks anyway. I really like one of the MAs at the Nordstrom counter that I go to cuz 1. she doesn't push a sale just for the sake of it and when I ask her for her opinion on what I should get if I'm deciding between two things, she gives me an honest answer and doesn't tell me to get both since they are different or whatever and 2. she always approaches me FIRST and asks if I need any help unlike the other snooty MAs there that I have to flag down to get any attention at all. She said she remembers me which I actually really appreciated cuz it's hard as hell to build a customer-employee relationship over there.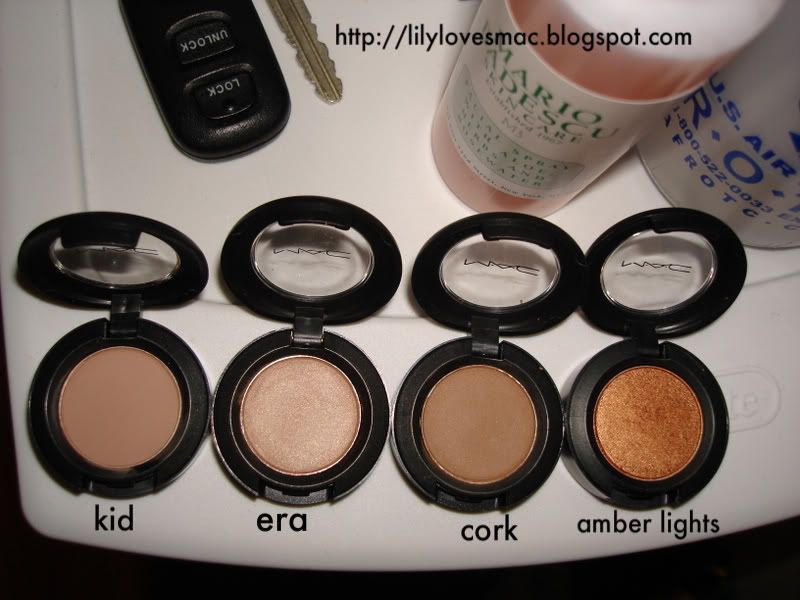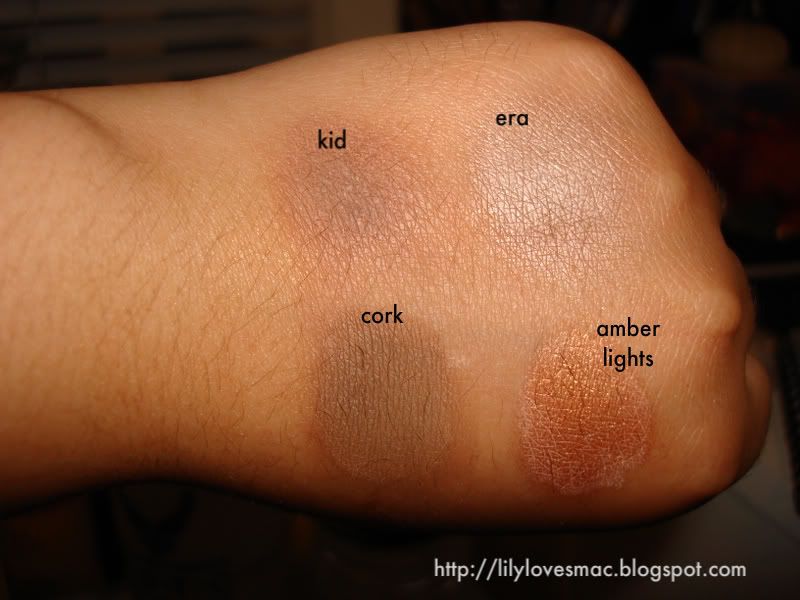 These were swatched dry over L'oreal De-Crease as a base

---------------------------------------------------

I wanted to add my "Meez" for Trinh's contest. I swear she has the coolest contests!! haha.



Does this look like me? I had a hard time choosing my face shape and nose shape/size!