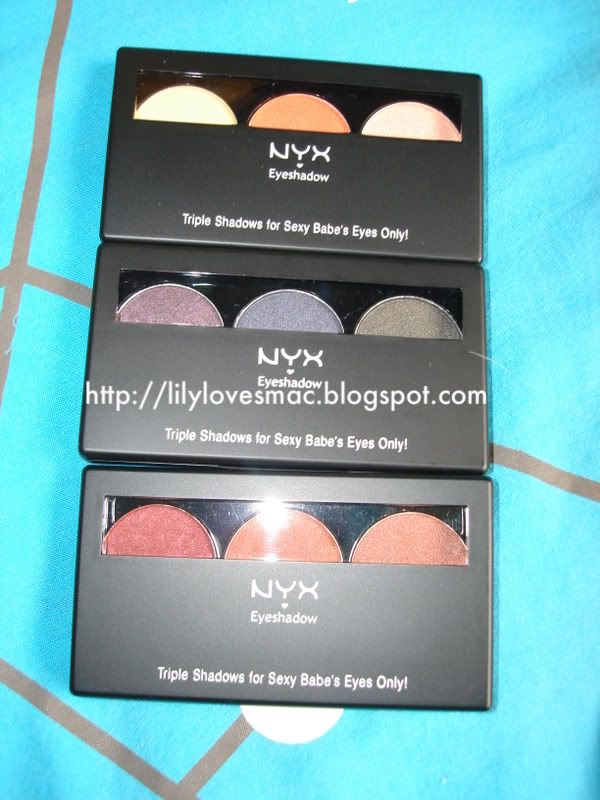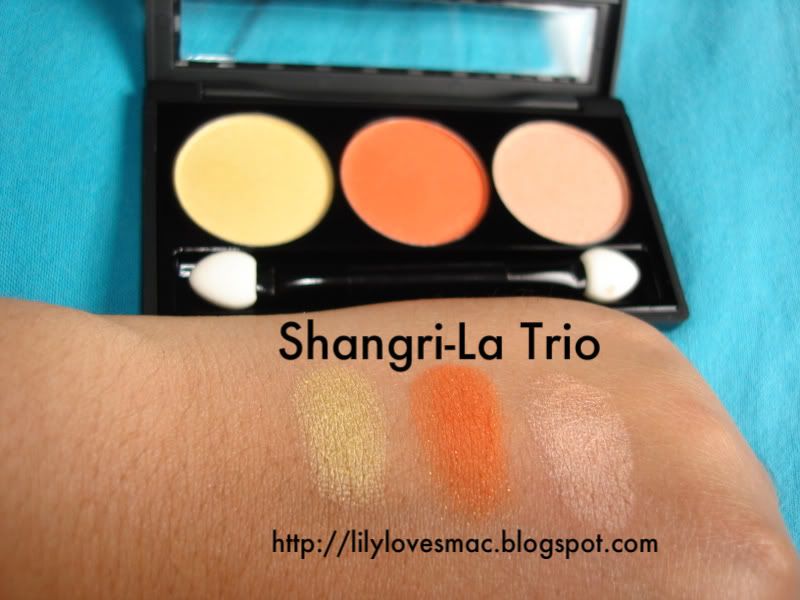 This is my favorite trio out of the bunch. The colors are gorgeous and vibrant! The yellow reminds me of Crest the Wave from the MAC Stowaways palette except it's more yellow and not as frosty.



Copper reminds me a lot of MAC's Cranberry. These are all really pigmented and glide on easily. NYX Shadows are great alternatives to MAC shadows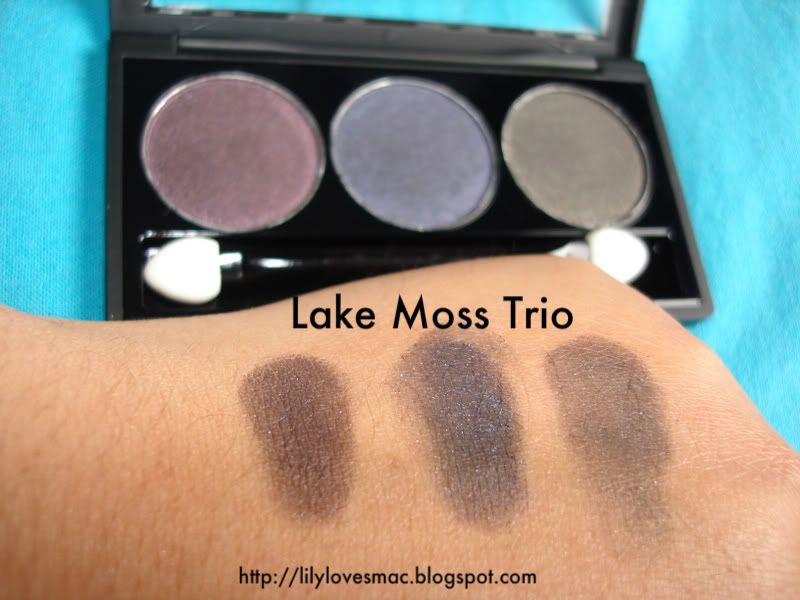 My least favorite palette of the bunch. The colors are pretty, but I just wish they were a little more vibrant and not so murky looking... But since they are a bit murky looking, they're great for a smokey eye look.