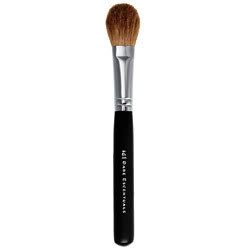 Product: Bare Escentuals Blending Brush for eyes
Packaging: 5 out of 5
Overall: 1 out of 5
Price: $18
Would you buy this again? No

PROS: The brush does not shed at all. I've had this for a good 3-4 years now and the silver lettering is still intact. It's been jumbled around with the rest of my makeup, but the lettering still holds up.

CONS: This DOESN'T work! First of all, the brush size is way too big for eyes. It looks like it'd be more appropriate as a face brush. It also doesn't BLEND like it's supposed to. One swipe over the eyelid and it ERASES the eye shadows that are on there. It literally swipes all the color off as if I never even applied eye shadow in the first place! If you're looking for a good blending brush, check out MAC's 217 or 224 brush.