Happy Father's Day!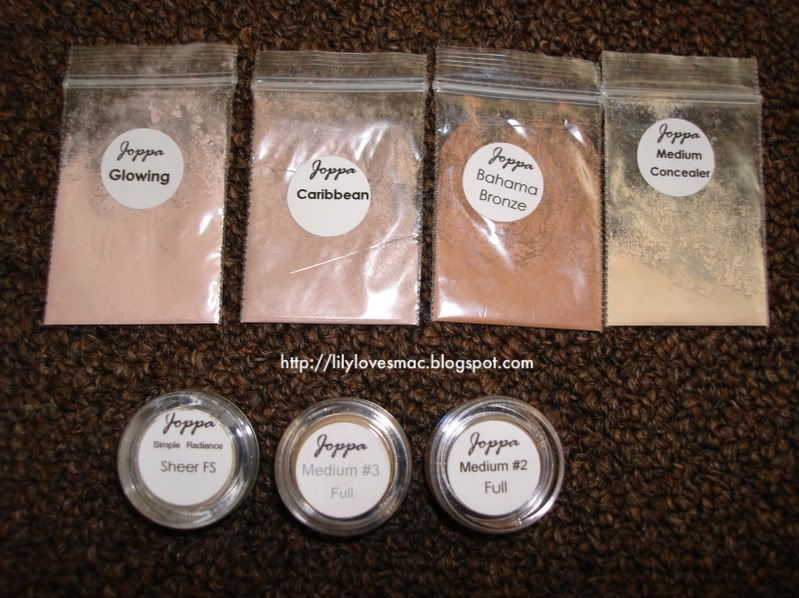 Anywho, I got some of their foundation, bronzer, and concealer samples. Right now they're having a 6 piece sample kit for 1 cent... So it's basically free. You just have to pay for shipping. (Everyday Minerals also has a free sample kit!) So I decided to try it out. Here are some of the shades I got:

Foundation: Full Coverage Medium #2 and Full Coverage Medium #3
Finishing Powder: Sheer
Concealer: Medium
Bronzer: Bahama Bronze, Caribbean, Glowing

I've been using this for a few days and I feel like Medium #2 might be borderline too light for me... But I feel like it could also work.. Medium #3 is slightly too dark and orangey on me... It looks like I just came back from a killer vacation or the tanning booth. Both the foundations I got are in the full coverage finish and these definitely have awesome coverage--way better than I had expected!

I also love the Bahama Bronzer! It gives you a nice bronzy tan look with a lot of shimmer so when the sun hits it, it makes your face look nice and glowy. The Caribbean Bronzer and the Glowing Bronzers were nice too, but glowing is a little too light for my skin tone. It'd be great for people with fairer skin tones.