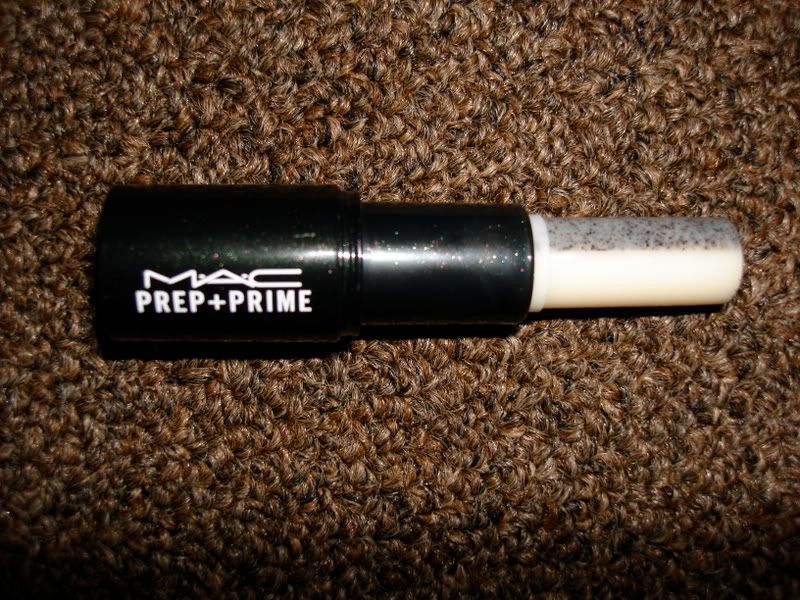 Product: MAC Prep+Prime Microfine Lip Refinisher
Packaging: 2 out of 5
Overall: 4 out of 5
Price: $14.50
Would you buy this product again? Yes

PROS: This works as a great lip exfoliant especially if you have dry chapped lips. I usually get dry peeling lips after my lipstick dries off and this is a great exfoliant to get rid of that dry skin. It leaves soft smooth lips that last all day into the next. When you purchase this, it also comes with some instructions. The instructions tell you to apply it flat on your lips (some of the black stuff will come off) and you're supposed to rub your lips with your finger to remove the dead skin. Then rinse your lips with water or a damp cloth and apply lipstick like usual.

CONS: The packaging is horrible! You have to make sure that the cap is popped on tight or else it could dry out. I also dropped this yesterday and now the plastic part inside the tube that holds the stick is a little wobbly. This is also a great exfoliator and conditioner, but I wouldn't recommend it if you are only looking for a lip conditioner since there are other chapsticks out there that condition just as well.