My tiny haul that cost an arm... Heh :)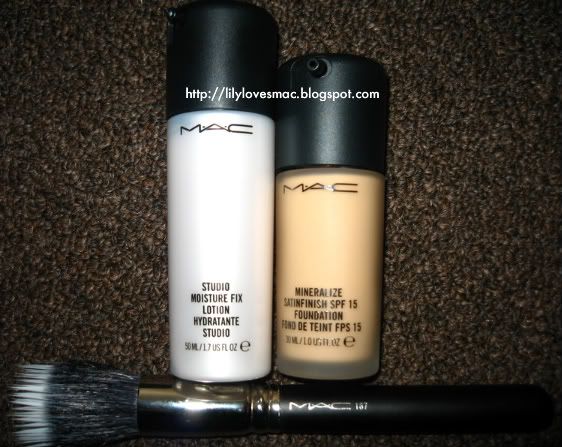 You know, I don't know if I really like the studio moisture fix... It smells horrible, but it feels so good on my skin! I do already have another moisturizer that I love (Clinique's dramatically different moisturizing lotion) though... I just couldn't resist :)

I figured it was time for some new foundation. I used to use studio tech, but that dried out my face like no other, sooooo I got some liquid foundation this time. I have naturally red cheeks (like I'm wearing blush ALL THE TIME all up and down my cheeks) and I hate it! But this is a GREAT foundation for covering up things like that. So yay!

I also chose to get the 187 brush because I can use it for more than just applying foundation. It works great for all powders too like blush and bronzer.