The boyfriend wants this $300 pack of Jordans for Christmas and we're going to the mall to pay for the pre-order. (Or I mean, I'm going to pay for them lol).

He's been asking me what I want for Christmas and I finally found some things that I want! I was gonna settle with either a Coach or Juicy Couture purse, but honestly I don't know if I can see myself wearing those brands. It takes me back to say... middle school and little teenage girls. Coach does have some new decent bags though that don't have the signature "C" all over them that are kinda cute. I'm not much of a logo fan unless it's LV cuz their monogram is hawwwt. All the bags I want are $1000+ and I'd feel so damn guilty if the boyfriend ever spent that much money on me.

So I chose some presents that I wanted and we just ordered them. This is so much better than being surprised! Haha


Presents!!

Tongue Tied Handbag
I love the flap over the bag and the handle!!!



Amour de Paris Necklace
Paris necklace. I think I bought the same exact one for one of my ex-friends a year or two ago for her birthday... Can't remember!



Miss Me Monet Brown Studded Boots
Studded boots!!!!



Bamboo Knotty Toe Flats
Simple knotted flats. Perfect for work, school, playyyy :)



Paris Hilton Destiny Metallic Pump
Paris is such a ditz, but these heels are undeniably hot


EYE CANDY *drool*

LV Speedy
Total orgasm in a bag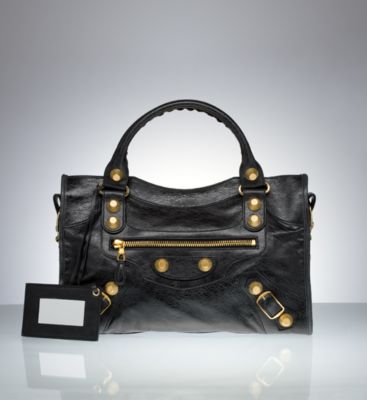 Balenciaga Motorcycle <3



Chloe Paddington Capsule



My first love, MJ Stam