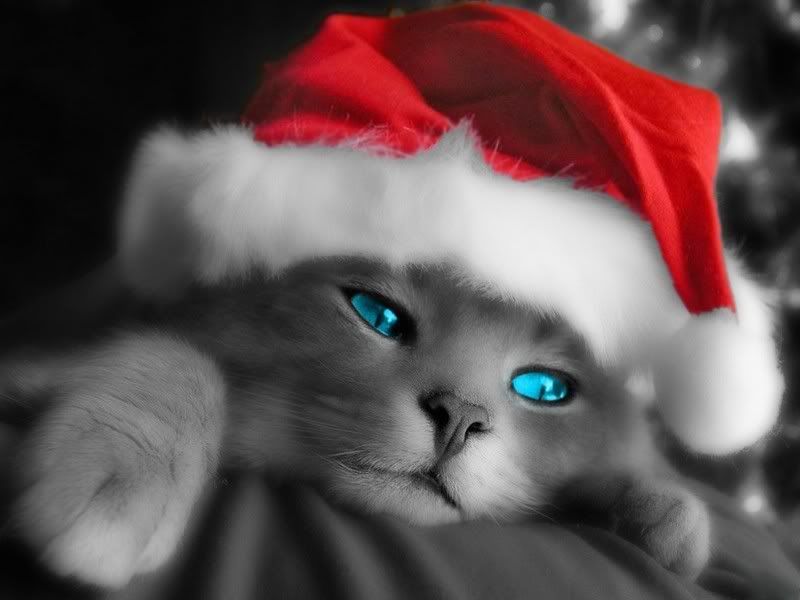 Stole this from Mrs Zeus

Egg nog or hot chocolate?
Both. I love eggnog and hot chocolate. peppermint hot chocolate is yummy!

Does Santa wrap presents or just sit them under the tree?
I love wrapped presents. They are so much more anticipatory!

Colored lights on tree/house or white?
I always grew up with colored lights and I always use colored lights... but I am getting a little tired of them. The white ones do look very nice too

Do you hang mistletoe?
No. When I was a kid, we always had a fake one, but it was never hung up.

When do you put your decorations up?
Usually beginning or mid December

Favorite holiday memory as a child?
Curled up on the sofa reading the Babysitter Club books next to the christmas tree

When and how did you learn the truth about Santa?
I don't know... from friends? haha

How do you decorate your Christmas tree?
I put the lights on first and then the ornaments. I went ornament crazy last year and bought probably more than $200 worth of ornaments.

Snow! Love it or dread it?
I love it cuz it doesn't snow in California. I'd probably hate it if it did. I don't do snow chains and icy roads lol

Do you remember your favorite gift?
Hmmm... not really... but I was always excited to get presents

What's the most important thing about the holidays for you?
To spend time with the people I care about

What is your favorite holiday dessert?
Pumpkin creme pie

What is your favorite holiday tradition?
Decorating the tree!!! and I really liked making a gingerbread house last year with the boyfriend, but he didn't want to do it again this year... plus, we don't end up eating it so it just goes in the trash a few days later

What tops your tree?
Nothing lol

Which do you prefer, giving or receiving?
Both although I am always broke around christmas time

What is your favorite Christmas song?
santa baby

Candy canes?
loved them when I was a kid... not so much anymore

Favorite Christmas movie?
Don't have one

What do you leave for Santa?
Nothing

Have a great & safe holiday!