The last of the NYX Haul...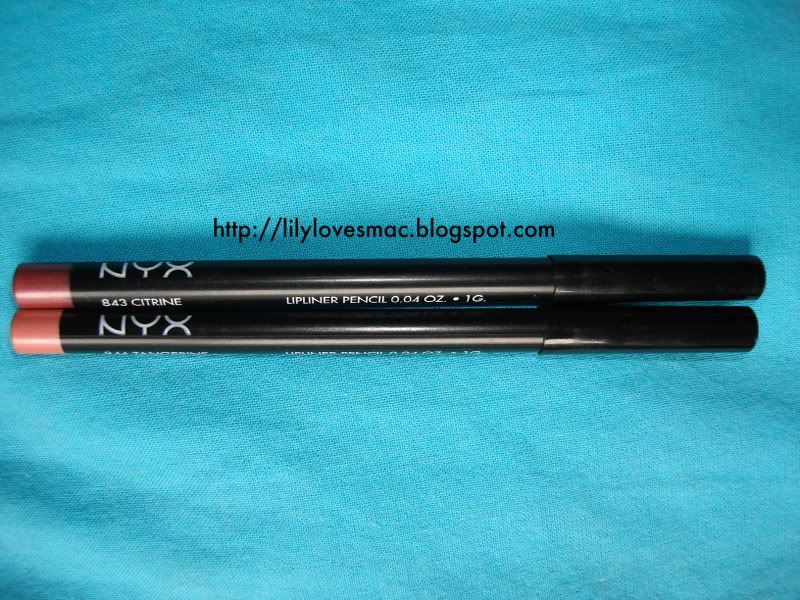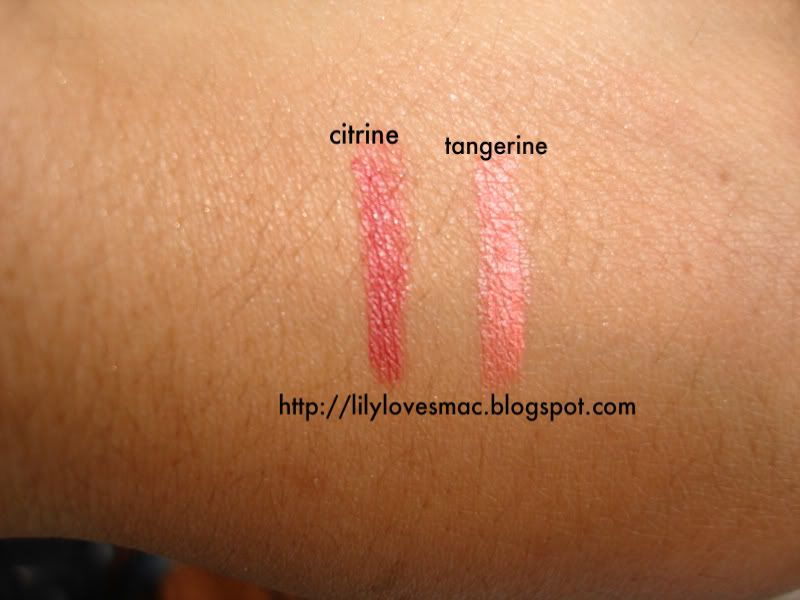 These are both great lipliners for the l/s colors that I just bought. Citrine would look great under fuschia colored lipsticks and tangerine would look amazing under peachy lipsticks.

--------------------------------------

It's like 6 in the morning and I can't sleep! This may be TMI, but I woke up at 5 because I had to pee and I have a bladder infection so it hurt like hell and still hurts like hell! I was supposed to pick up my medication at Kaiser yesterday, but when I got to the pharmacy, they transferred it over to another pharmacy at another Kaiser in ANOTHER city so I was like SCREW IT!! cuz I was so mad that I didn't want to drive all the way over there to pick it up cuz the one I went to was already pretty far... and now I'm kind of regretting that I didn't go get it so I think I'm going to get it when they open... AFTER I call them to confirm that they still have it THERE of course. They don't open for another 2 and a half hours :(

On the bright side, my dad bought me a new phone! My Sidekick was all cracked up. Half the screen was blacked out and it kept dropping all my phone calls and I didn't get reception anymore lol. So he got me a new phone after I told him not to since I switched to using my brother's old phone which worked just fine in my opinion... but he didn't listen and got me one anyway. My dad got me a Blackberry. The manly one not the girly Pearl one. But surprisingly enough, I really like it! It's pretty big for a phone to lug around though lol. It's totally something he'd get for himself haha.